---
Rac

hel Betzen, M.A., CCC/SLP, is the founder and owner of Dallas Reading and Language Services. She is a board certified Speech-Language Pathologist, licensed in the state of Texas. She has worked with children that displayed a variety of disorders and developmental challenges, as well as children with dyslexia and comprehension problems. Her motto is, "Embrace the Amazing in Every Child," and she passionately works to help students accept their gifts, as well as develop skills to move through their challenges.
"Our students know we will never give up on them, that we will always believe in them," says Rachel. Ms. Betzen often speaks about the "Power of Belief" when it comes to progressing through therapy.
"They too must believe without a doubt, that they can and will accomplish many great things."
Rachel Betzen attended the University of Houston and received a Bachelor of Arts degree in Communication Disorders in 2001, a Master in Arts degree in Communication Disorders in 2003, and CCC/SLP Status in 2004.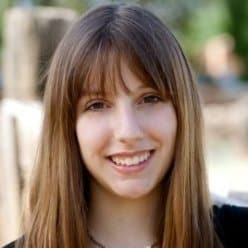 McKenna Jackson, M.S., CCC/SLP, is a Speech-Language Pathologist at our clinic. She earned her Bachelor of Science in Speech-Language Pathology in 2012 at the University of Texas at Dallas, which she attended on the Texas Engineering Scholarship. She earned her Master of Science in Communication Disorders there two years later and she is licensed in Texas and certified by the American Speech-Language-Hearing Association as a Speech-Language Pathologist.
McKenna has a passion for helping children. While attending college and before, she was a volunteer with Samaritan Inn, providing homework tutoring and emotional support to children aged 1-13, and for ManeGait, where she helped teach mentally and physically-challenged children to ride horses, thus gaining self-confidence and inner strength.
She has a strong technical and scientific background as well, having worked as the lab coordinator for the Developmental Neurolinguistics Lab at the University of Texas at Dallas for a year and a half.
Before coming to work with us at Dallas Reading and Language Services, McKenna worked in home healthcare and interned for the Frisco ISD school system, as a speech therapist.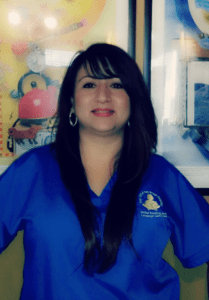 Maggie Zepeda, SLP-Assistant is a Speech-Language Pathologist Assistant at Dallas Reading and Language Services. She is bilingual (English/Spanish) and has a Bachelor of Science
degree in Speech Language Pathology and Audiology from the University of Texas at Dallas, which she earned in 2014. She earned her SLP-Assistant license in Texas in 2015, and she plans to continue her education and earn a master's degree, preferably with an emphasis in Bilingual Speech-Language Pathology.
Most of Maggie's experience in speech therapy has been in the private clinic setting with preschool to school-aged children. She has also worked with nonverbal children and children with dyslexia and autism.
"My approach to therapy is a holistic approach," says Maggie. "I strive for long lasting improvement in every aspect of the child's life – social, mental, emotional. My goal is to treat not only the communication disorder, but to help improve the child's overall quality of life."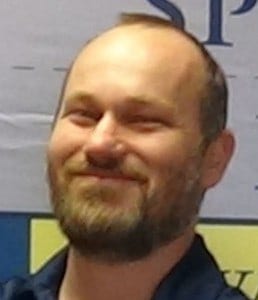 Stephen Betzen, Office Manager at Dallas Reading and Language Services, likes to call himself the "Chief Happiness Manager," because he sees his job as the clinic's administrator to keep the staff, parents, clients, insurance providers, doctors, and teachers happy.
Stephen has owned and operated several businesses since 2003, and loves working at Dallas Reading and Language Services where he can help his wife Rachel achieve her dream of helping children achieve life-changing goals.
He has previously worked as a teacher in Houston public schools for four years, teaching 6th grade science. He has a Bachelor of Science degree in Marine Science, which he earned at Texas A&M University at Galveston in 1999.
"I am constantly amazed when I see these bright children come in with so little confidence in themselves," says Stephen. "As they have their needs met, they change and proudly demonstrate to the world how gifted they really are. They always had it, they just had to believe it."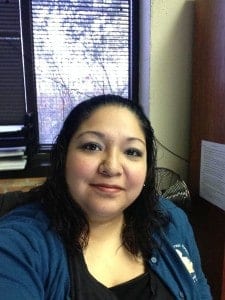 Janie Rubio, Medical Office Specialist, is responsible for Dallas Reading and Language Services' records and billing, and is the member of our staff who deals directly with your insurance, doctors and schools.
Janie came to us highly recommended, and is a certified Medical Office Specialist. In addition to her education, she has experience managing a similar office, and each of her three previous employers spoke very highly of her.
Janie is bilingual (English/Spanish) and recently moved to Dallas, Texas to be closer to her family. She is a mother with a young toddler.
Janie handles all patient intake and sign-ins as part of our record keeping process, so you will be seeing her every time you come into the clinic. When you bring your child for appointments you will sign in with Janie at the front desk each time.