The new website for our Dallas Speech therapy Clinic can be found at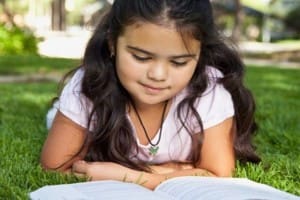 At Dallas Reading and Language Services our motto is "Embrace the Amazing in every Child!" We help students accept their gifts, as well as develop tools and skills needed to move through their challenges.
Our office is located in the historic Winnetka Place building in North Oak Cliff at the corner of W. Jefferson Blvd. and N. Polk St. We are easily accessible for families across the Dallas Metroplex.
We provide comprehensive evaluations for speech-language and reading, with a detailed report that includes specific therapy goals, and a parent consultation to explain it all. Our therapy is tailored to each child's needs, while taking advantage of their strengths and interests. Whether the child is 3 or 18 years old, therapy is structured to make a huge difference in his or her life – at home and at school.
Reading programs are integrated into a student's therapy as appropriate, for decoding, comprehension and spelling. If desired, we can design a home program and teach parents how to practice new skills at home. This is a great option for home-schooling families.
Whatever the challenge, we never forget "Your Child Has Great Potential!"
At Dallas Reading and Language Services we work with preschool and school-aged children. Our therapy and reading programs greatly improve our student's speech, language and reading skills. Our therapeutic approach helps a child change how he or she processes sounds and language. Speech therapy is provided by a licensed and board certified Speech-Language Pathologist (speech therapist), co-treatment may also be provided by a Speech-Language Pathology Assistant, under the direct guidance and supervision of a Speech-Language Pathologist.
Our services with preschool age children are multi-sensory and greatly improve children's speech and language skills. Our therapy with preschoolers is provided within a context of literacy and learning basic concepts. Many of these students have speech-language delays and/or articulation errors and other speech problems.
As our younger clients progress into kindergarten they are screened for possible reading problems.
Dallas Reading and Language Services uses the Speech Cue Card Program for early reading intervention from pre-school through first grade. This program pairs speech sounds with hand cues and the matching letter. Speech cues are also used during speech therapy to train and elicit target sounds. This has been especially helpful for young students who have apraxia or phonological disorders. Students easily shift from using speech cues in speech-therapy to sequencing the sound cards for early reading.
FREE Download Available of the Basic Speech Cue Cards here.
The updated Speech Cue Card version with additional letters and vowels is available for purchase at our clinic.
Dallas Reading and Language Services uses the Lindamood-Bell® reading programs LiPS®, (LindaMood-Bell Phoneme Sequencing®), and Seeing Stars®, which is an integrative approach to reading and spelling.
All of these reading programs are multi-sensory methods of learning. We integrate reading instruction into school-age children's speech or language therapy.
Your child will have individualized goals which will be addressed during each session, and updated monthly in a written report to parents.
We also address both language and reading comprehension through therapy aimed at improving the child's visual imagery and language processing skills. This is done through traditional language therapy and use of the Linda-Mood Bell® program Visualizing and Verbalizing®.
Mental imagery is an important part of efficient language processing, and a very useful tool to engage in writing composition.
If your child does not qualify for speech-language therapy but would still benefit from this program, we can provide academic language tutoring on a private pay sliding scale basis.
Neither Dallas Reading and Language Services nor any of its employees or therapists, is affiliated with Lindamood-Bell Learning Processes. No one associated with the clinic is affiliated with, certified, endorsed, licensed, monitored or sponsored by Lindamood-Bell, Nanci Bell, Phyllis Lindamood or Pat Lindamood.
Lindamood-Bell – an international organization creating and implementing unique instructional methods and programs for quality intervention to advance language and literacy skills – in no way endorses or monitors the services provided by Rachel Betzen or Dallas Reading and Language Services.
Lindamood-Bell Learning Processes® is not affiliated with any third parties. They are the only provider endorsed and licensed by the authors of the Lindamood-Bell® programs.