Stephe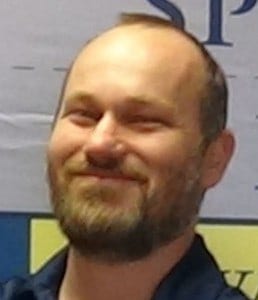 n Betzen, is our clinic's Office Manager, although he likes to call himself the "Chief Happiness Manager," because he sees his job as the clinic's administrator to keep the staff, parents, clients, insurance providers, doctors, and teachers happy.
Stephen has owned and operated several businesses since 2003, and loves working at Dallas Reading and Language Services where he can help his wife Rachel achieve her dream of helping children achieve life-changing goals.
He has previously worked as a teacher in Houston public schools for four years, teaching 6th grade science. He has a Bachelor of Science degree in Marine Science, which he earned at Texas A&M University at Galveston in 1999.
"I am constantly amazed when I see these bright children come in with so little confidence in themselves," says Stephen. "As they have their needs met, they change and proudly demonstrate to the world how gifted they really are. They always had it, they just had to believe it."